BEER LOVERS!
"Beer is proof that God loves us and wants us to be happy."~Ben Franklin
For board game lovers and beer loves–here's a gem to have at home for parties. I mean, I guess you could play this game with other beverages…but it is called Beerology for a reason…
$35
These will forever be on my gift guides. Why? Um, because I freakin' love them. Awesome presents for...well anyone! Get someone a glass from their hometown, favorite vacation spot, or some other place that holds a special memory. Pick the glassware style, pick the location, can't go wrong!
(Styles available: Rocks Glass, Stem Wine Glass, Stemless Wine Glass, Pint Glass, Mug, etc!)
$ - $$ (Depending on style)
"LIFE IS BREWTIFUL" T-SHIRT
Come on...that's pretty good.
$16-18
Because colder beer is better.
Okay. This is just freakin' cool.
Nuff said.
$35-40 (varies on style)
Stanley Classic Vacuum Insulated GRRRrowler!
We got a heavy duty vacuum insulated growler here. With this bad boy, you mean business. Perfect for camping, river floats, park adventures, and...well, life.
$32
Pssst. Comes in other colors too!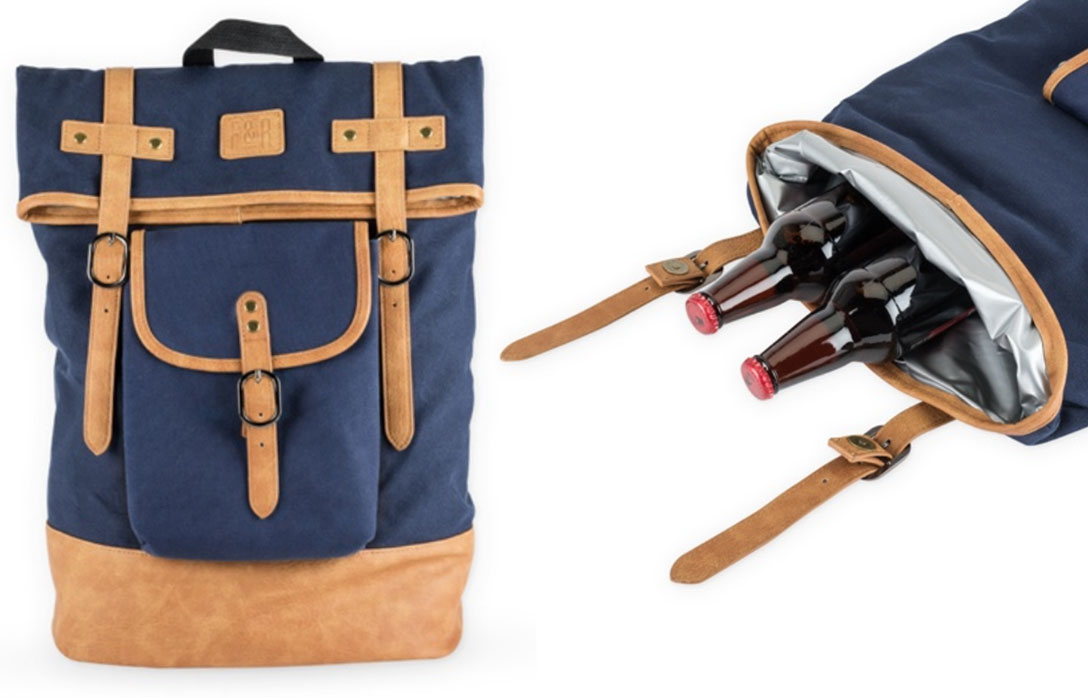 INSULATED CANVAS COOLER ADVENTURE BACKPACK!
Well. Not sure about you, but I'm no fan of warm beer. So thank goodness for insulated coolers. But not only is this cooler awesome for picnics, tailgating, and whatever random adventures lie with chilled beverages–it's also extremely stylish.
$74
The Complete Beer Course: Boot Camp for Beer Geeks
It's a great time to be a beer drinker, but also the most confusing, thanks to the dizzying array of available draft beers. Joshua Bernstein's The Complete Beer Course is structured around a series of easy-to-follow classes that breaks down the elements that make beer's flavor spin into distinctively different and delicious directions.
$23
A DOG LOVER'S BOTTLE OPENER
Come on, this bottle opener is just too damn great.
$15
Own the night like a viking with this epic drinking beer horn.
$25
(Psst. It's dishwasher safe!)
It's all about maximizing your storage, you know? These magnetic strips hold beverage bottles suspended from the ceiling of your fridge. So yeah, things just got a lot cooler. Technically…and stylishly.
$38
Fill this map however you see fit. Only put caps collected from that location, fill it with just US only brews…or hell, only put bottle caps you really, really like. The world is your oyster. In the end, it's a fun decor to have.
$34
Give the gift of beer! Monthly beer subscription means… 12 full-sized bottles of hard-to-find, premium-quality craft beers each month from independent breweries across the country.
$-$$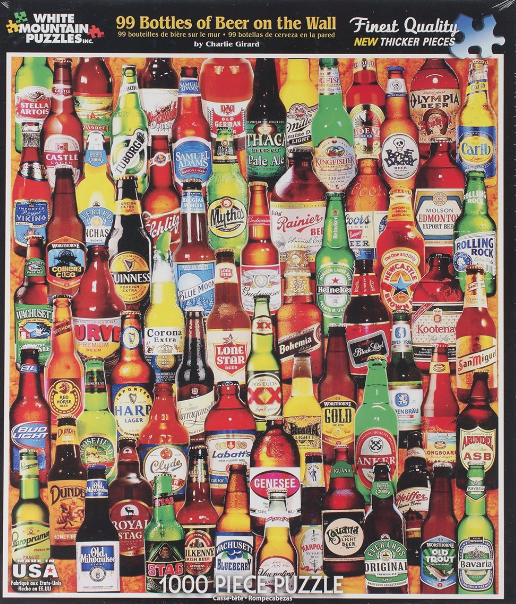 99 Bottles of Beer on The Wall PUZZLE
1000 piece puzzle! Bring it on world! (Strongly encouraged as a group activity accompanied with beer)
$18
Aaawesome soap that smells gooood. I know the thought of washing with beer sounds pretty gross, but these all natural soaps smell wonderful! "The scents are derived from the beer itself and can be described as smelling spicy, roasty, fruity, sweet, and fresh depending on the variety of soap."
$37
Hint: If you get the 6 pack...you just covered 6 friends... Okay, one bar of soap might be a lame gift, but you get what I mean...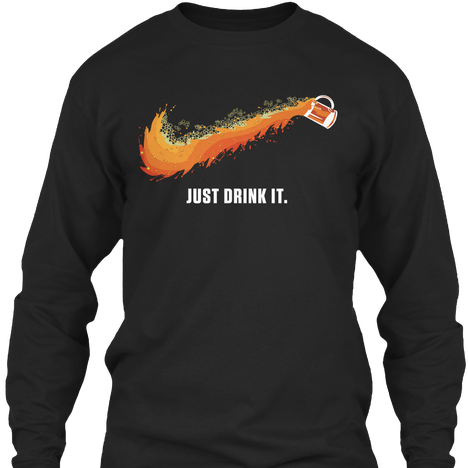 I mean, drinking is pretty much a sport...
$28
(Pssst. Other shirt options available)
Make your home bar a little bit more homie with Scoutmob's reclaimed wood bottle opener!
$16
DRUNK, STONED, OR STUPID CARD GAME!
This is a hilarious game that can get reeaaal, so prepare to call out your friends. Voting style, when a card is pulled, the group votes 'WHO IS MOST LIKELY'...whoever gets the most cards in the end loses. Time to decipher who is drunk, stoned or stupid!
$16